December 21st, 2012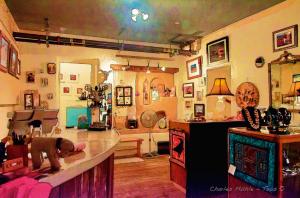 Charles has added 8.5" x 11" Crane & Co.
Museo® Max™ 100% rag
FineArt Matt 250 gsm printed with eight color
archival dye ink. Framed with chanti finish in
Larson Juhl Clark Metal Frame.
Archival matt in 11" x 14"; glazed with
UV protection non-reflective Acrylic.
Signed. Shipped: $150.00

They can been seen on the plaza in Taos NM
at the Taos CC co-op on the north side of the plaza.

August 14th, 2012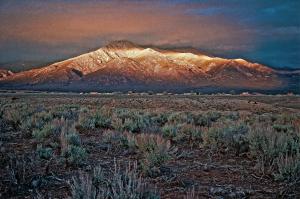 Charles is now showing miniatures
of Taos county as 6" x 8" prints rendered
on Crane & Co. Museo® MAX™ 250 gsm
fineart paper with eight color archival dye ink
matted and framed to 8 ½" x 11" glazed with
Conservation Reflection Control Acrylic
on the Taos Plaza in what used to be the old jail.
It was made famous as the fictional lock-up of
Peter Fonda, Dennis Hopper and Jack Nicholson
in the 1969 cult classic Easy Rider.
Currently it is the home of Taos Community
Center's CO-OP for native crafts and fine art.
121 North Plaza Taos, New Mexico 87521

June 13th, 2012
During this digital photography era, the darkroom
of the days of film, is now based in computers:
I use Apple Aperture as my Digital Assets Manager(DAM).
All images are captured raw and are stored in Aperture.
Most often I expose my shots on a tripod.
I bracket all my shots capturing both the highlites and the shadows.
I then merge the bracketed images into one image,
correcting the image for lens barrel and pincushion distortion.
March 18th, 2012
I have for many years used Hahnemühle William Turner fineart paper. I have recently discovered the oldest American rag paper maker: Crane & Co.
They produce U.S. currency and fine invitations.

They have created the finest inkjet technology for fineart water-color paper.

Museo® Max™ raises digital printing to a new performance plateau. Using a breakthrough coating technology, Museo® Max™ produces visually superior prints in B&W and color— you can see the difference. Museo® Max™ enables you to extract the best performance from your printer to generate bold, bright colors with fine, crisp details. Professionals who need extraordinary performance and archival permanance use Museo® Max™ fine art paper.

•Museo® Max™ is made to archival standards

•100% cotton

•internally buffered

•no optical brighteners

•acid -free

•pH: 7.9-8.5

•weight: 250 gsm

•velina finish

•flake-free coating

•brightness: 91

I have throughly tested Museo Max and I honestly feel it is superior to the finest Hannemühle paper.

March 23rd, 2011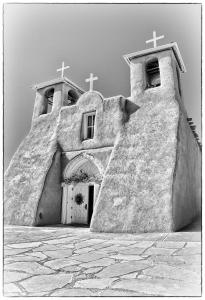 I have been using the newly released software from Nik:
Silver Efex Pro 2 ; They have added many more presets.
Facility for saving custom presets.

It is extremely intuitive particularly for those
who have used a darkroom.
Vignettes and burned edges.

It is a plugin for Photoshop, Lightroom or
Aperture for "all in one" workflow.

All of these features now come with U-Point technology.
It will open doors to a whole new method for those who
miss their darkrooms.

http://www.niksoftware.com/silverefexpro/usa/entry.php